O-Scale Kits
PRR X31f 40' Automobile Car
Price:: Sold out. Out of Production.
Kit #YMW-O101
The iconic PRR X31f. PRR converted 690 cars from X31, circa 1940 (81200-81889), by raising the roof, creating the unique "turtleback" look, to make room for car loader equipment.
This unique car has never been offered in O scale before and the kit features a one piece resin body casting, a 3D printed roof pattern, laser cut running boards and 3D printed details.
Trucks and couplers not included.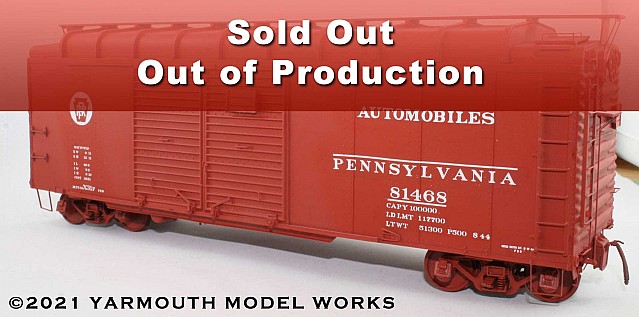 Finished kit shown — Click for larger image
YMW-O101 - PRR X31f 40' Automobile Car
---